Final: HERSHEY 0 MINDEN 43 #hpspanthers #nebpreps
4:37 Q HERSHEY 0 MINDEN 37 #hpspanthers #nebpreps
9:21 3Q HERSHEY 0 MINDEN 30 #hpspanthers #nebpreps
Halftime HERSHEY 0 MINDEN 23 #hpspanthers #nebpreps
4:51 2Q HERSHEY 0 MINDEN 23 #hpspanthers #nebpreps
3:28 1Q HERSHEY 0 MINDEN 16
8:42 1Q HERSHEY 0 MINDEN 8 #hpspanthers #nebpreps

Tonight's football game will be live-streamed on strivtv. Please be advised that the highway South at the Minden exit is under construction. A better route to Minden is to go South at Kearney to Highway 6 and East into Minden. #GoPanthers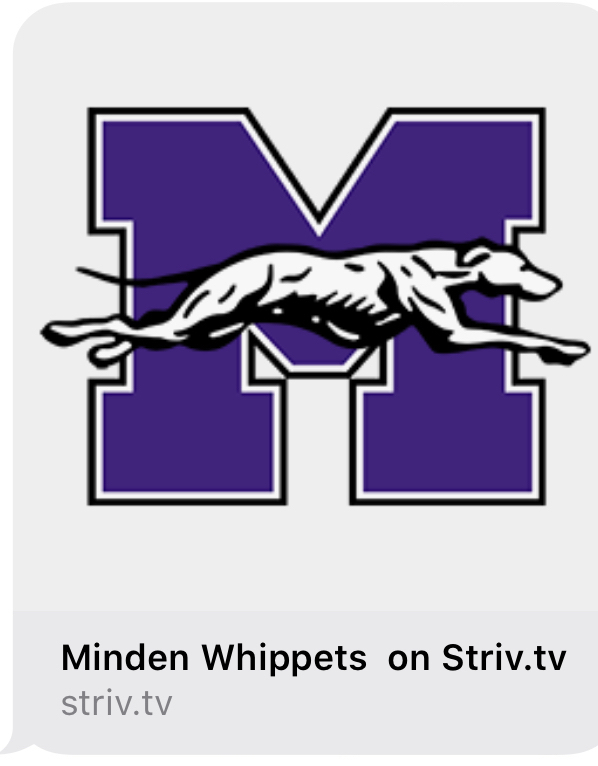 Please read the fan information if you are attending the football game in Minden tonight. Also, their expectation is fans wearing masks even if socially distanced. Thank you and #GoPanthers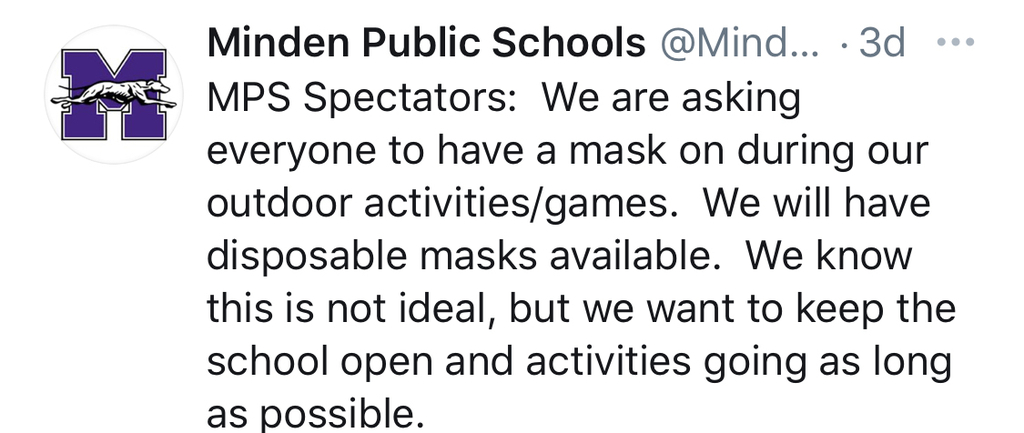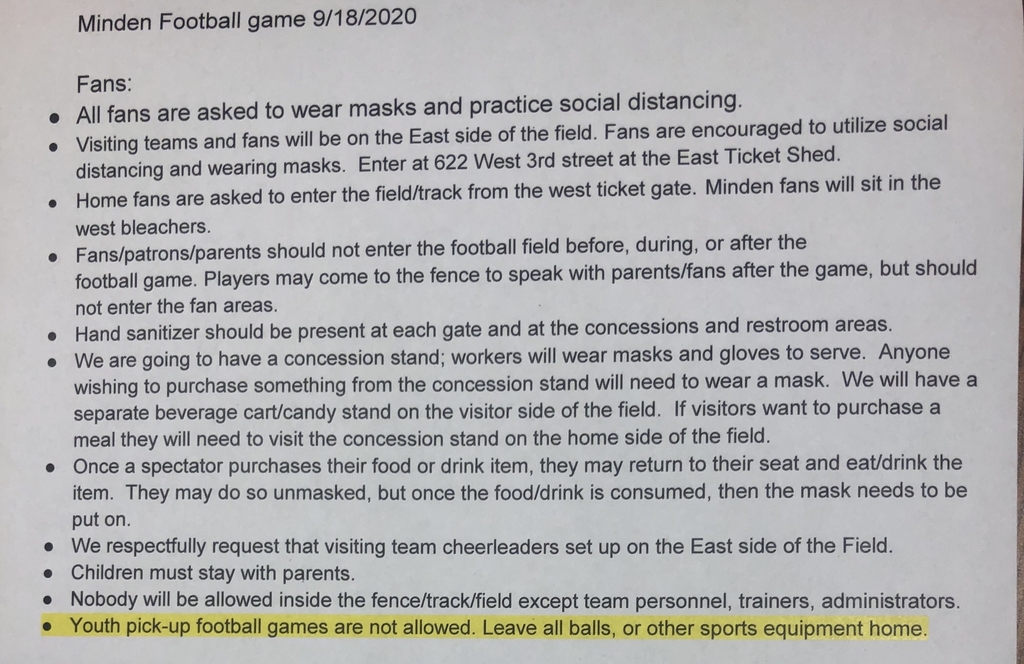 Here is the information for junior high volleyball at Sutherland on Thursday! #GoPanthers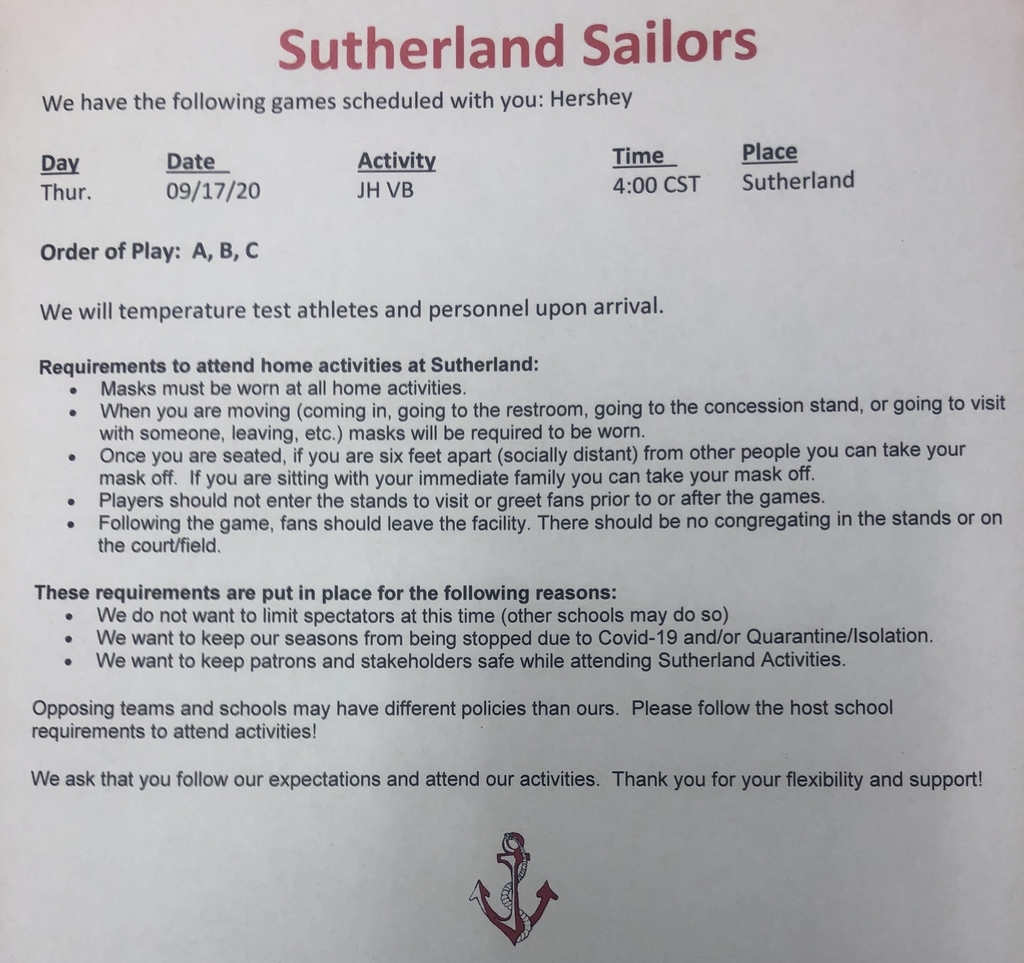 Volleyball Final: Lady Panthers get the win tonight over McCook in straight sets 3-0. #hpspanthers #gobigblue

Tonight's junior high game with Ogallala will start at 5pm and only be a B game and an A game. Ogallala didn't bring a C team therefore Hershey will play their C team and B team during the B game. Please plan accordingly.

Here is the information for Thursday's volleyball in McCook. #GoPanthers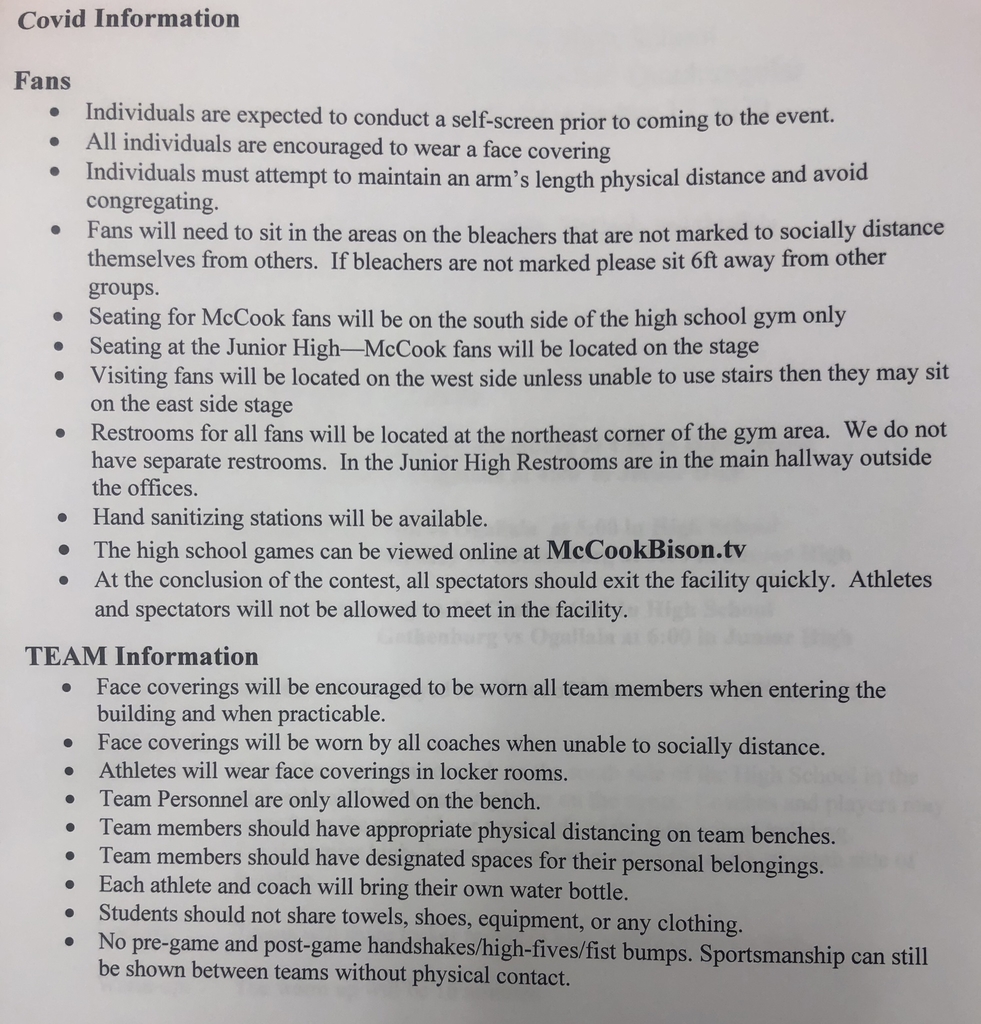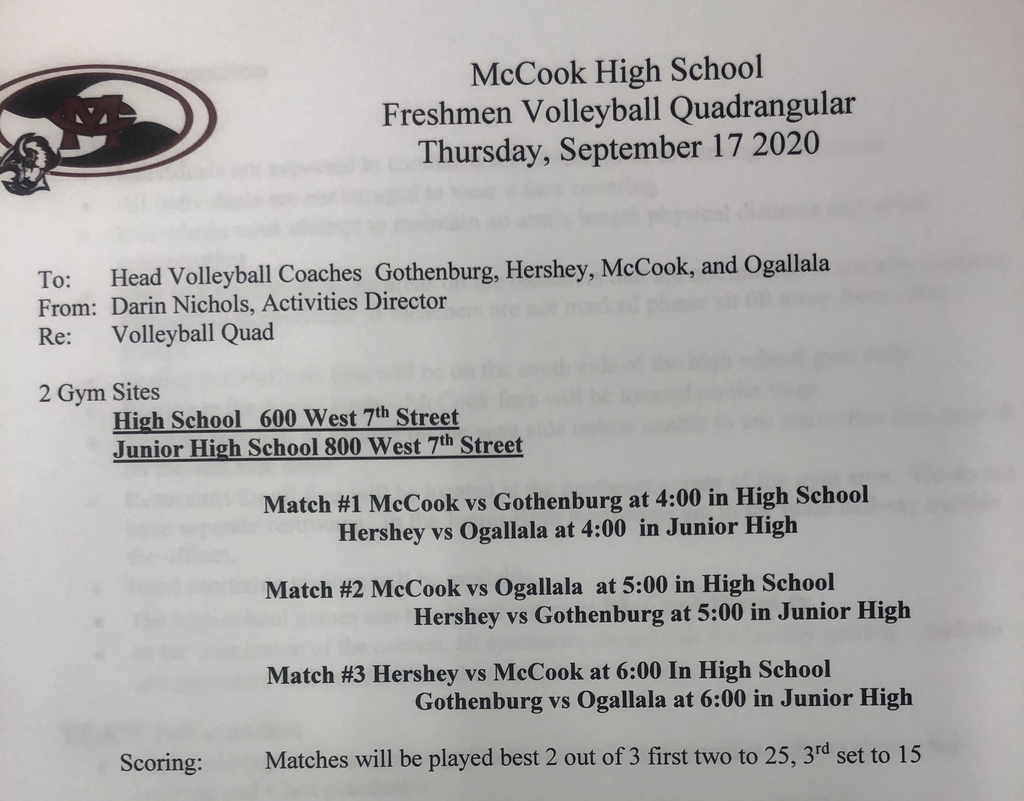 Hershey Public Schools makes "I Love Public Schools" 20 school districts making a difference for students in Nebraska list! #hpspanthers
https://bit.ly/3hw36aA

Hershey loses in 2 sets to Amherst to take 4th at the Elm Creek tournament.

Hershey loses 1st set to Amherst 26-24.

Hershey loses second set to Pleasanton 25-20. Will play for 3rd. #GoPanthers

Hershey loses set 1 to Pleasanton 25-21.

Hershey wins second set 25-23 to beat Southern Valley in 2 sets. #GoPanthers

Hershey wins first set with Southern Valley 25-22! #GoPanthers