GBB….Hershey vs GICC…Halftime…@knoptv @DreilingerJake @nsaahome #nebpreps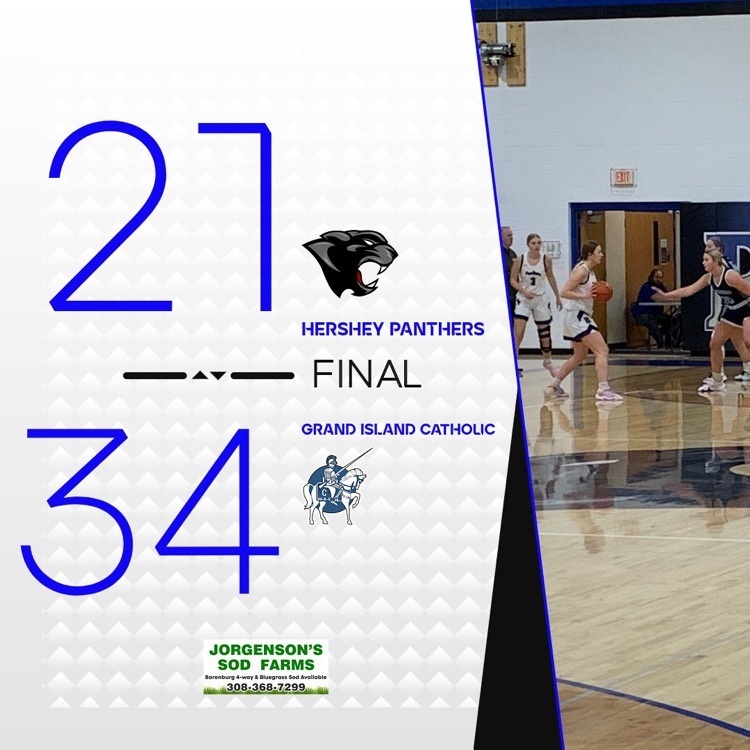 2023 Sutherland Speech Invitational Results: Aubrie Martino Zogg and Katie Abbott - 5th Duet Katie Abbott - 2nd Humorous Brandy Bode - 3rd Persuasive The Panther Speechsters will be in action next Saturday at the Blue & Gold Invite at NPHS. #IMPACT #PANTHERMOJO
PANTHER GAMEDAY---Hershey Panthers will host the GICC Crusaders in JV/V basketball action TONIGHT!!! First tip from Hershey will start with JV Girls & Boys @ 4:30 - Girls Varsity at 6:00 - Boys Varsity at 7:45. Tonight's Student Section Theme is CAMO!!!!! A big thank you to the Jorgenson Lawn Service & Jorgenson Sod Farm for serving as the Panther Game Sponsor!!! All games will be live streamed through the Hershey Panthers Activities YouTube channel. Last regular season home game of the year....GO BIG BLUE!!!
Panthers Activities Report 2.6.23 to 2.12.23 (NSAA Week # 32) Link: bit.ly/3HUy9xf Keep working hard PANTHERS and let's continue to prepare to BE AT YOUR BEST WHEN OUR BEST IS NEEDED!!! #PANTHERMOJO #IMPACT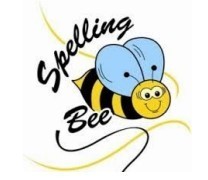 SCHEDULE ALERT: Due to sickness at Perkins County, the JH BBB games scheduled for TODAY have been rescheduled to FRIDAY, February 10th starting @ 4:00 CST @ Perkins County. Thank you for your patience & understanding and GOOD LUCK to the boys when they host Adam's MS on Monday!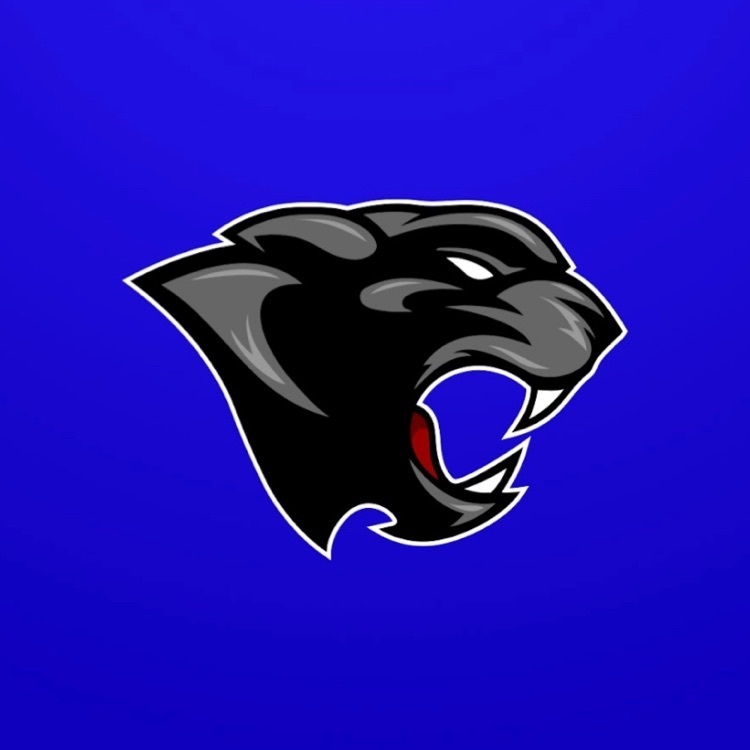 PANTHER WRESTLING MATCH DAY!!! Your Hershey Panthers are in action TODAY as they wrestle in the 2022 SPVA-WTC Conference Tournament!!. Wrestling from Bridgeport H.S. will begin today at 10:00 AM. Best of luck to the Panthers as they begin their "Championship Season"!!! #IMPACT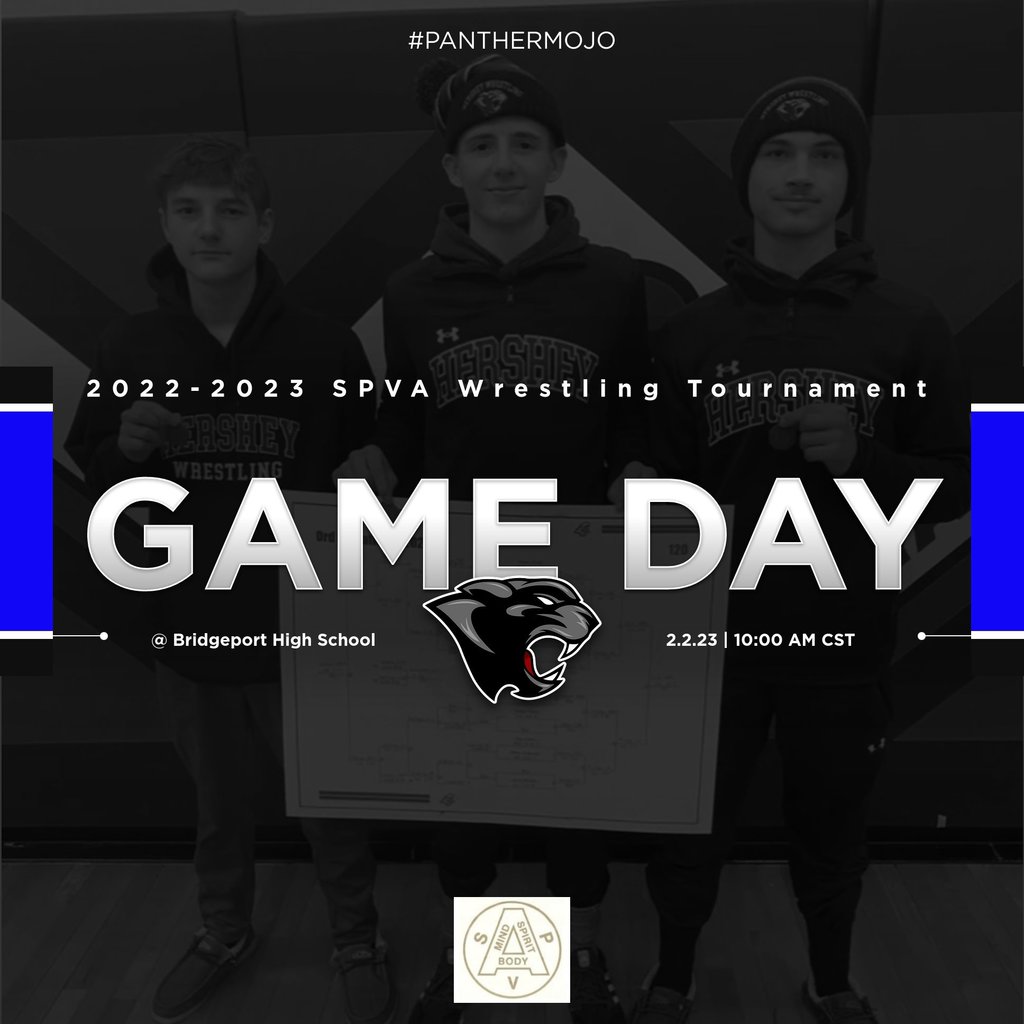 PANTHER ATHLETIC ITEMS up for auction!! With the renovation at HPS taking place, there are some items we are needing to get rid of and are opening the bidding up to the public. Please follow the link below to view the items and bid on them. All payments will be made at the close of the auction on February 28th at Hershey High School. Winners are responsible for the transport of the items from HPS to their intended destination. Good luck and thank you for your support of HPS!!! LINK:
https://airauctioneer.com/hershey-panthers-activities-auction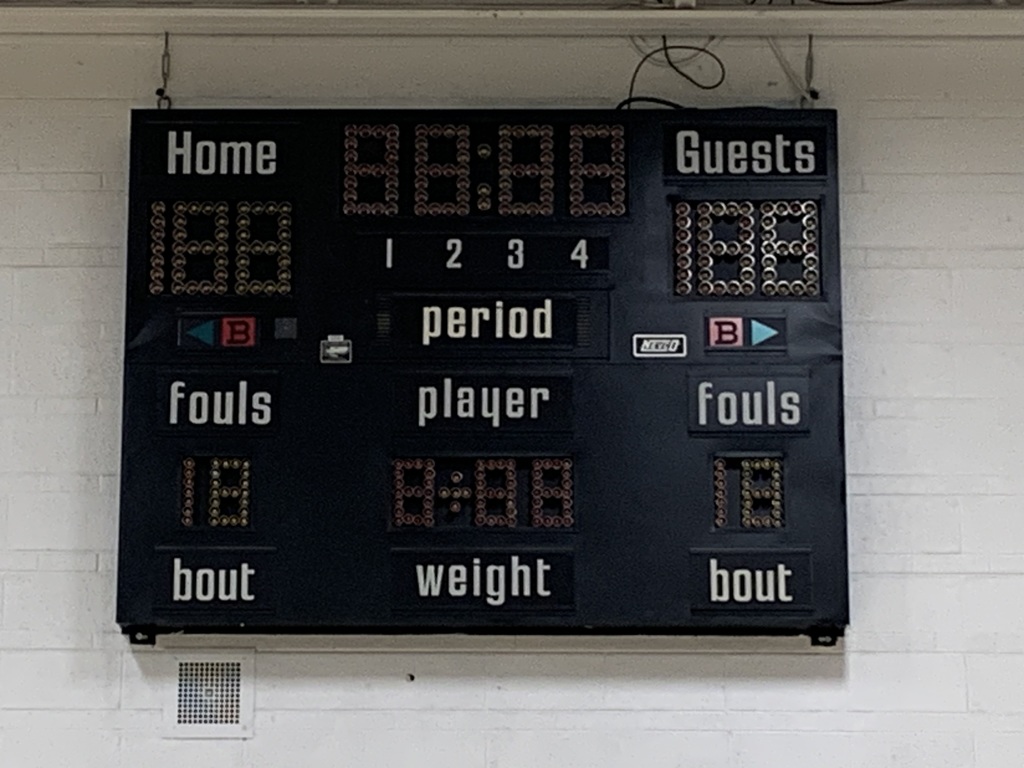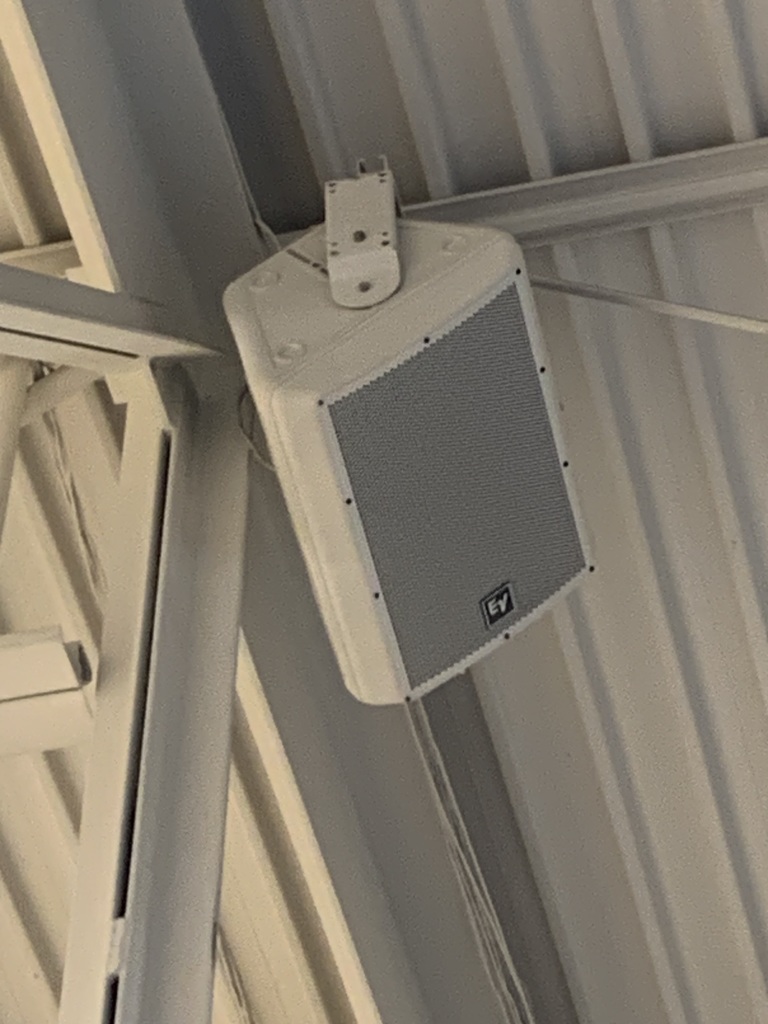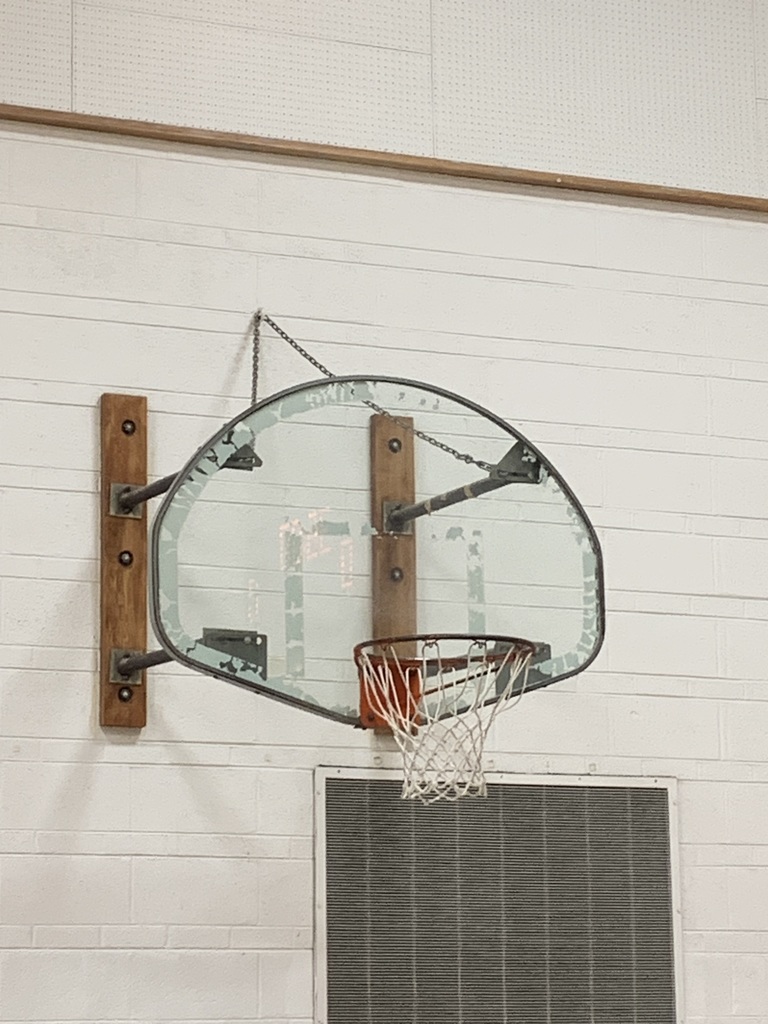 The live stream for tonight's SPVA Honor Band & Choir can be found at the following LINK:
https://webca.st/224267
Thank you to Chase County for being such gracious hosts and providing a live stream link for our patrons!!!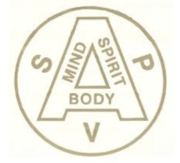 PANTHER POWER!!! Top 5 Leaders at the end of the first semester in: 10 Yard Dash-Pro Agility-Vertical Jump-Performance Index….Good work put in…more work to come Panthers!!! #IMPACT #PANTHERMOJO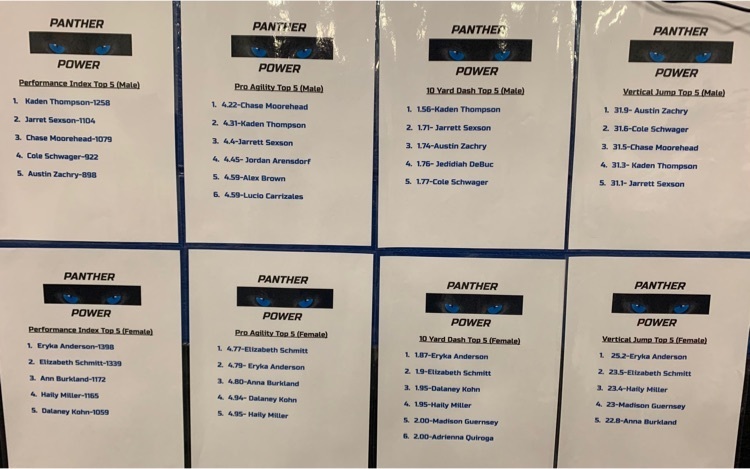 PANTHER SPEED...Through TWO ROUND of testing Panther student athletes in their Flying 10's as a part of our winter speed program for 7-12 students here in Hershey...Seeing some nice improvements from test # 1 to test # 2. Keep up the hard work Panthers!!! #IMPACT #PANTHERMOJO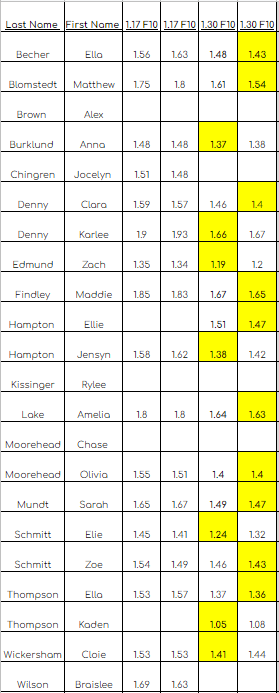 Congratulations to the following Panthers who participated in the 2023 UNK Honor Band & Choir yesterday in Kearney! Additionally, we want to give a SHOUT OUT to Mrs. Brittenham & Mrs. Anderson for all the time & effort they put into the fine arts programs here at Hershey! #IMPACT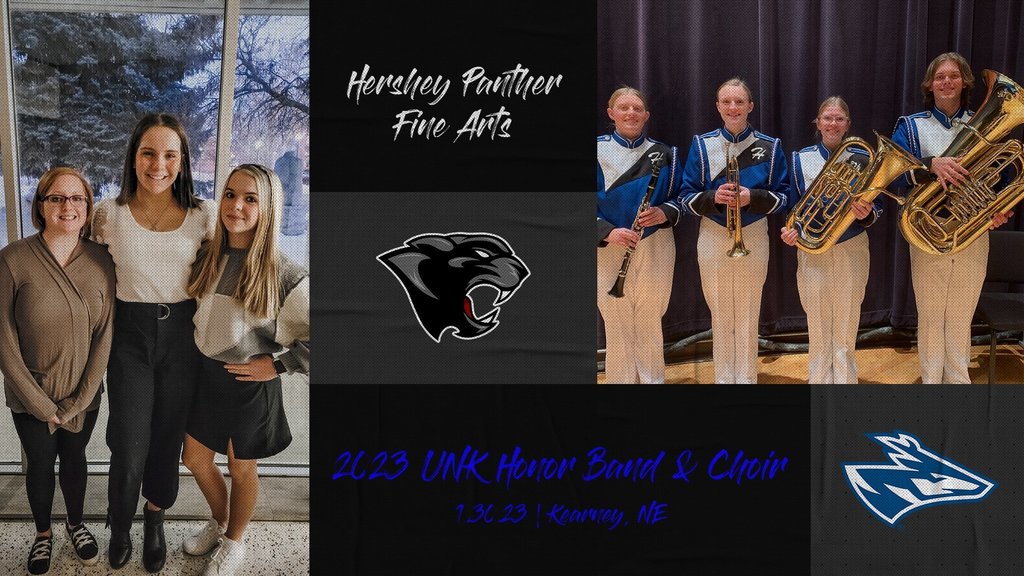 PANTHER GAMEDAY!!! The Hershey Panthers Basketball teams will travel to Mullen to take on the Broncos in JV/Varsity basketball action TONIGHT!! The Girls JV game will start at 4:30 CST with the Boys Varsity to follow at 6:00 CST and Girls Varsity at 7:30 CST. #IMPACT #PANTHERMOJO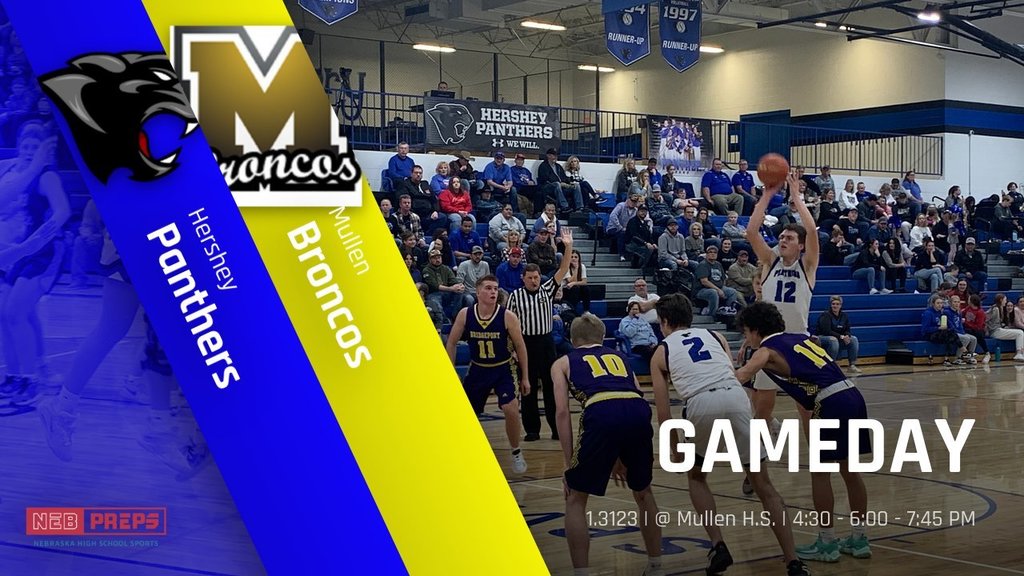 Hershey Panthers Junior/Senior High Activities Schedule Week of 1.30.23 to 2.4.23 "Championship Season" is upon us as we begin the month of February...Time to RISE UP and COMPETE Panthers!!! L-E-T-S-G-O-P-A-N-T-H-E-R-S #IMPACT #PANTHERMOJO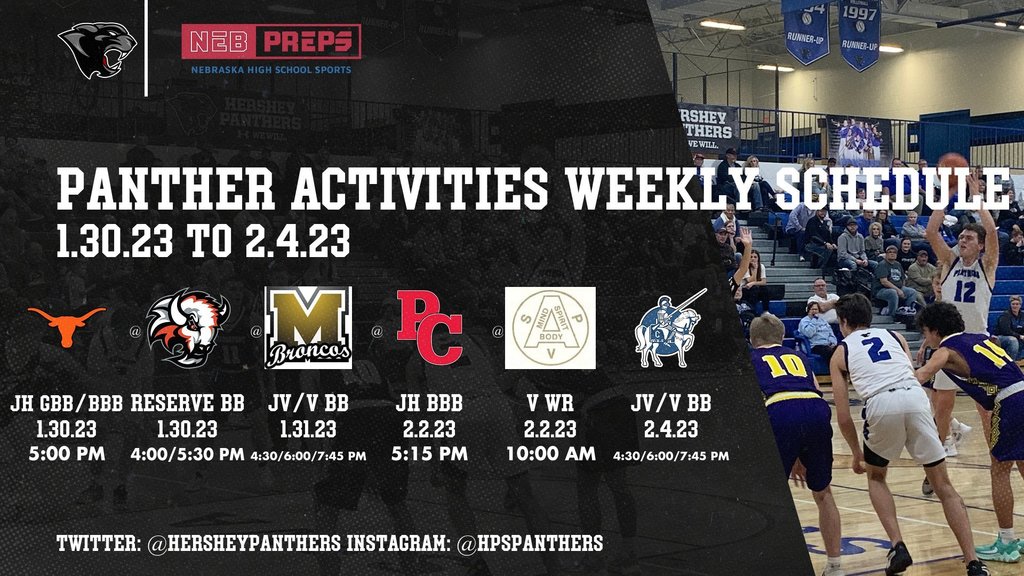 Hershey Public Schools have the following coach/sponsor positions CURRENTLY open for the 2023-2024 school year. If interested, please email Hershey Jr/Sr High Activities Director, Jordan Cudney, at
jordan.cudney@hpspanthers.org
and attach a resume/experiences with your email.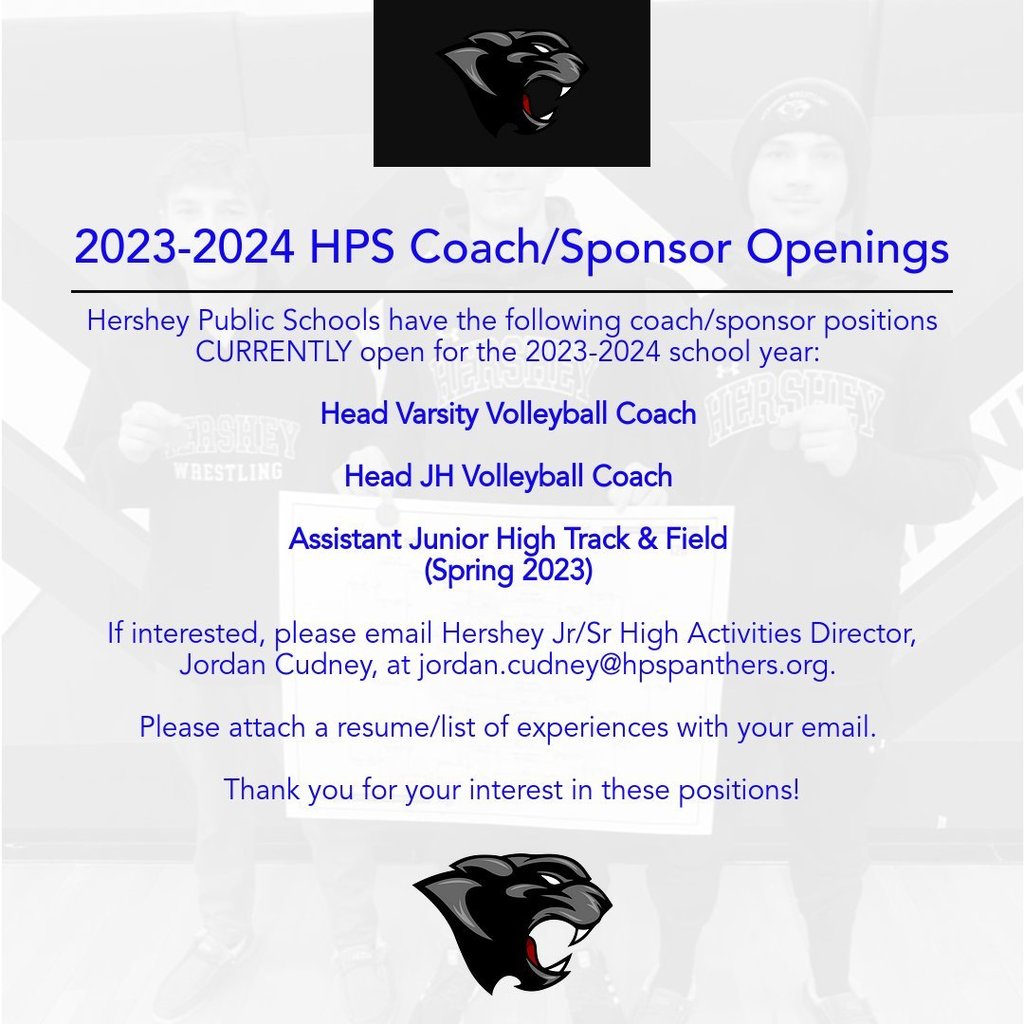 SCHEDULE ALERT: Panther Speed sessions will be on Monday (1.30.23) and Wednesday (2.1.23) due to scheduled activities. Athletes will report to the weight deck at 3:45. Look forward to seeing you all there to continue to GET BETTER!! #1%Daily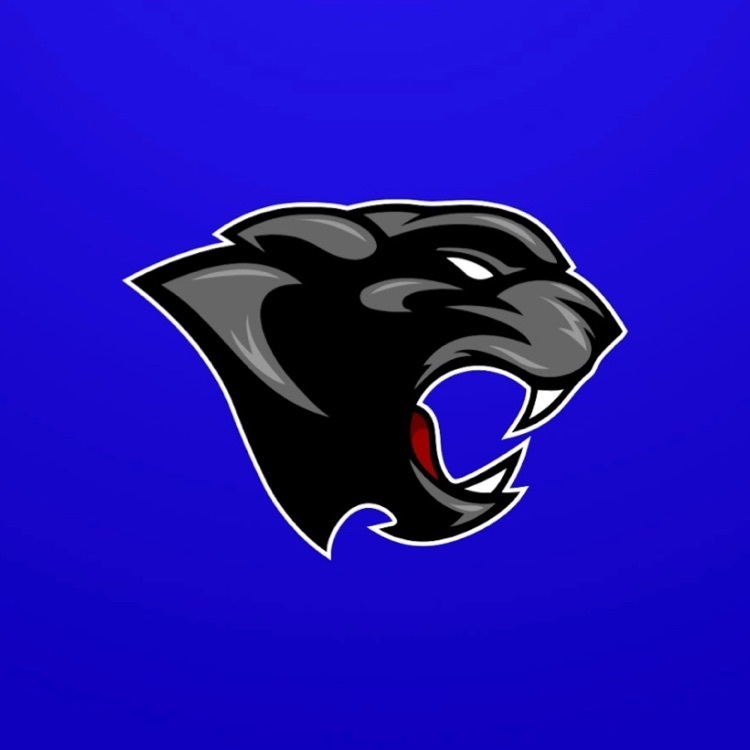 BBB…FINAL…Hershey vs Chase County…Tough night tonight in Hershey for the Panthers…Tip of the cap to Chase County tonight…Panthers back in action on Tuesday at Mullen…@nsaahome @KNOPTV @DreilingerJake
BBB…Halftime…Hershey vs Chase County…@nsaahome @KNOPTV @DreilingerJake #IMPACT
GBB…FINAL…Hershey vs Chase County…Tough loss tonight…Time to circle the wagons and get ready to travel to Mullen on Tuesday!!! @nsaahome @KNOPTV @DreilingerJake
GBB….Halftime….Hershey vs Chase County…@nsaahome @KNOPTV @DreilingerJake #PANTHERMOJO