Panthers Activities Report 3.20.23 to 3.26.23 (NSAA Week # 38) Link: bit.ly/401EQ7t TOUGHNESS: "You have power over your MIND, not outside events. Realize this, and you will find STRENGTH." Marcus Aurelius #PANTHERMOJO #IMPACT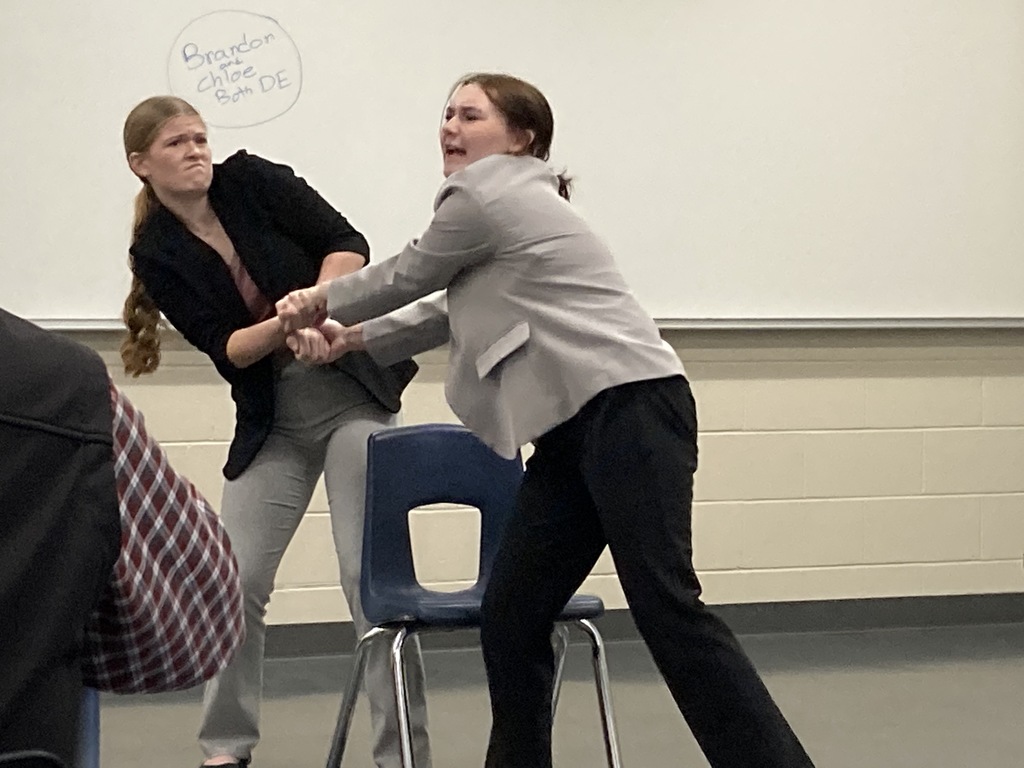 PANTHER SPEECH @ STATE!!! Hershey students Katie Abbott, Aubrie Martino, & Brandy Bode all competed at the NSAA C1 State Speech Championships in Kearney. Kate and Aubrie competed in the Duet and Brandy competed in both Entertainment and Persuasive! Great season ladies!! #IMPACT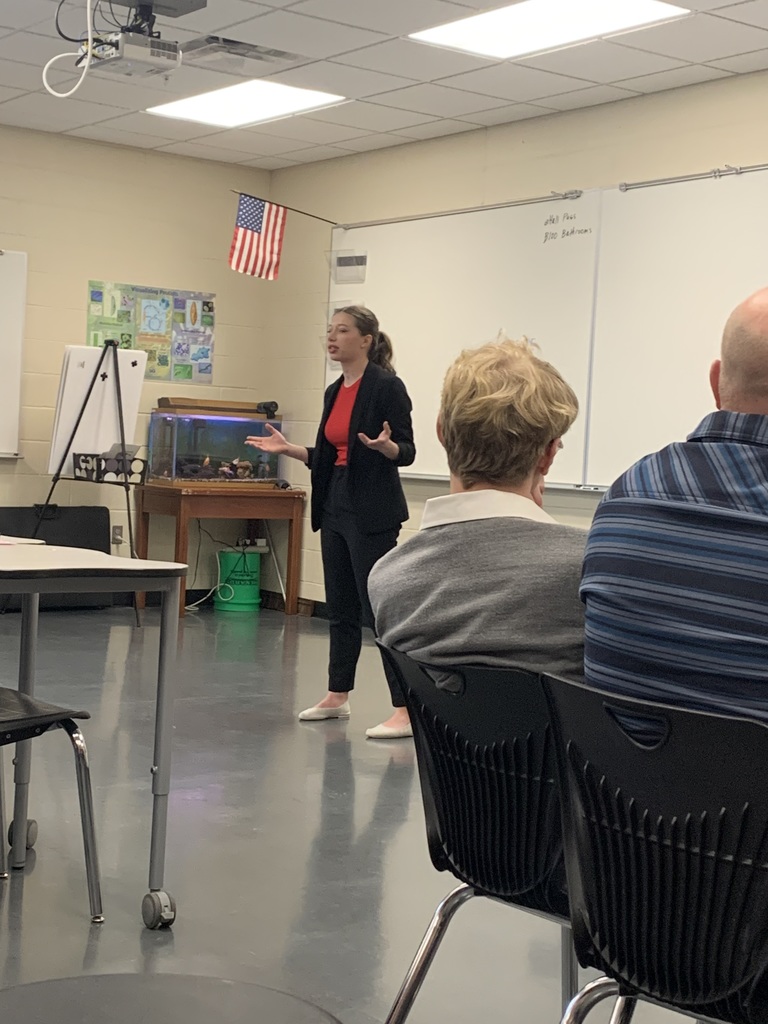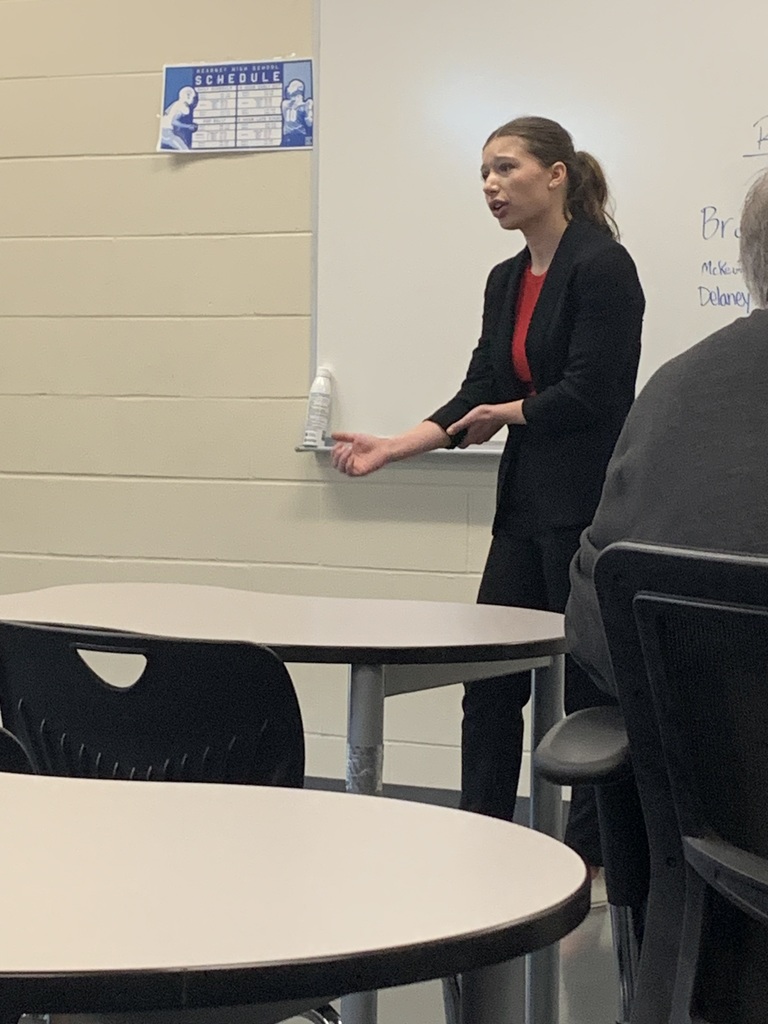 BRINGING BACK SOME HARDWARE!!! The Hershey Panther Quiz Bowl team placed 2nd at the 2023 SPVA Quiz Bowl yesterday in Sutherland. GREAT JOB by all competitors & coaches!!! They will be back in action Thursday when they travel to Ogallala for the Ogallala Invitational. #PANTHERMOJO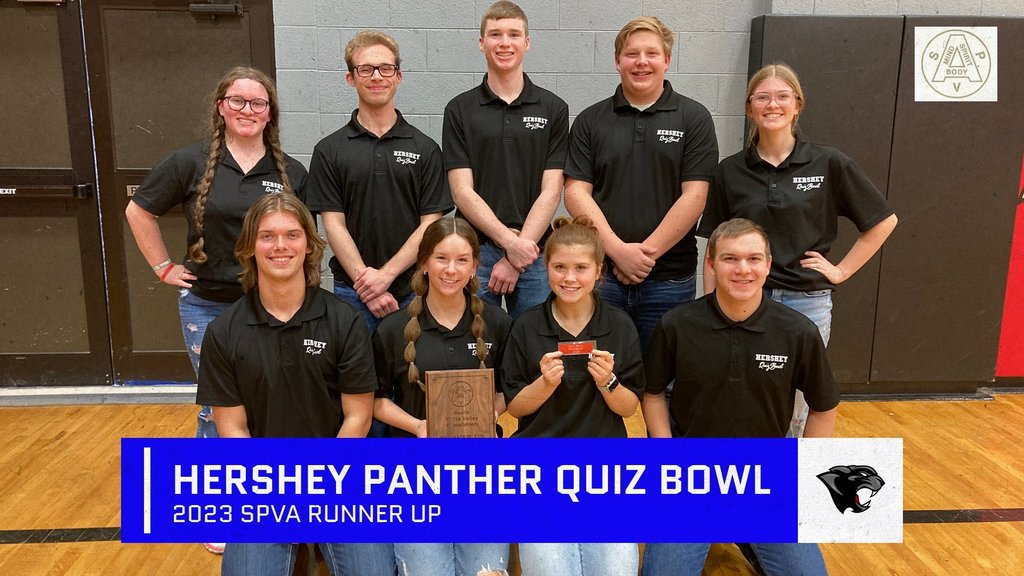 STATE SPEECH qualifiers Aubrie Martino, Katie Abbott, & Brandy Bode performed their state qualifying events to the Panther Junior High today during lunch. THANK YOU to the JH students for being a captive audience & good luck to Aubrie, Katie, and Brandy as you compete Thursday!!
SPVA QUIZ BOWL MEET DAY!!! The Panthers Quiz Bowl team is traveling to Sutherland to take part in the 2023 SPVA Quiz Bowl TODAY! 1st Round competitions will begin today at 4:00 PM CST. Good luck to Panthers as you compete and represent H-Town today!!! #IMPACT #PANTHERMOJO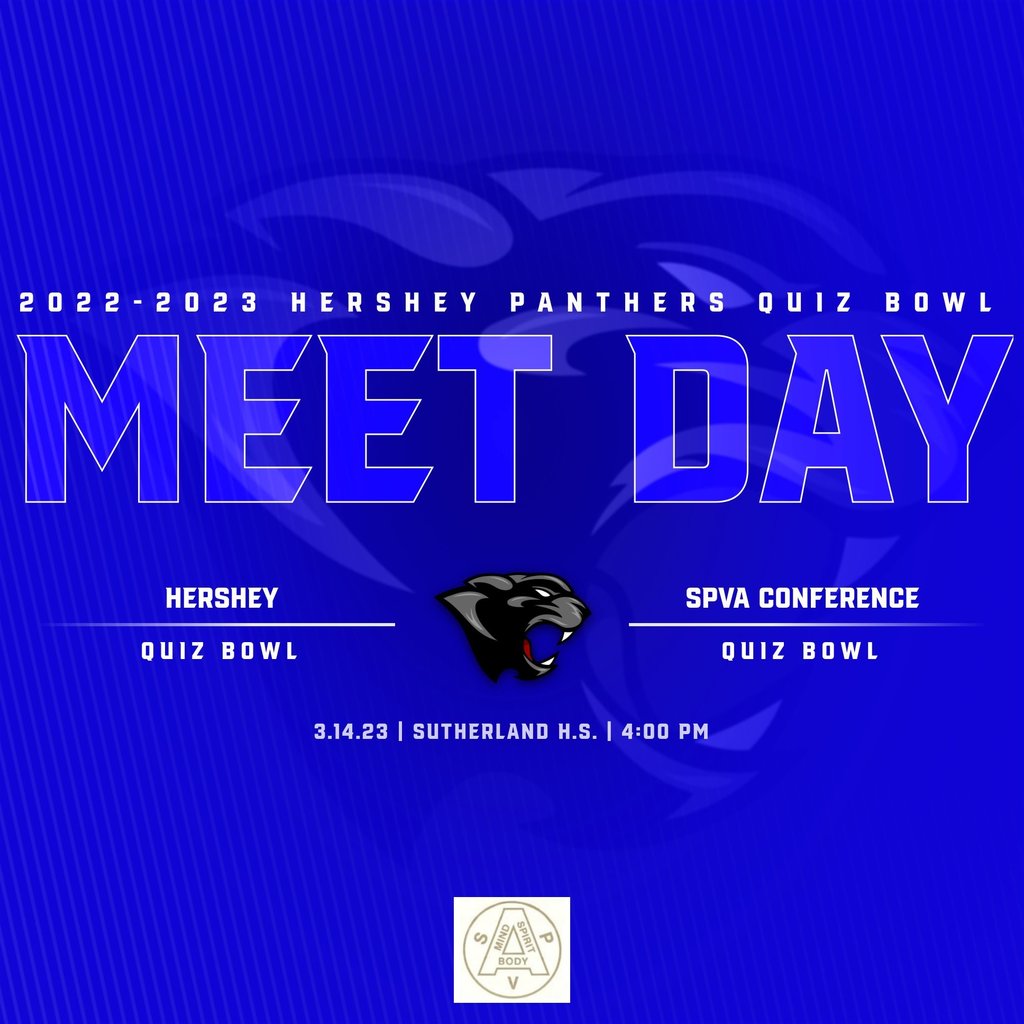 Below is the informational letter about the help we will need at our upcoming track meets this spring!! We have the pleasure of hosting FOUR home meets and are in need of as much help as possible to run off the level of quality meet Hershey has done in the past. Please reach out to me with the dates and areas you would like to help out. We will always feed you and make your time as enjoyable as possible!!! If you have any questions, do not hesitate to reach out and ask me! THANK YOU in advance for your willingness to step up and help out!!!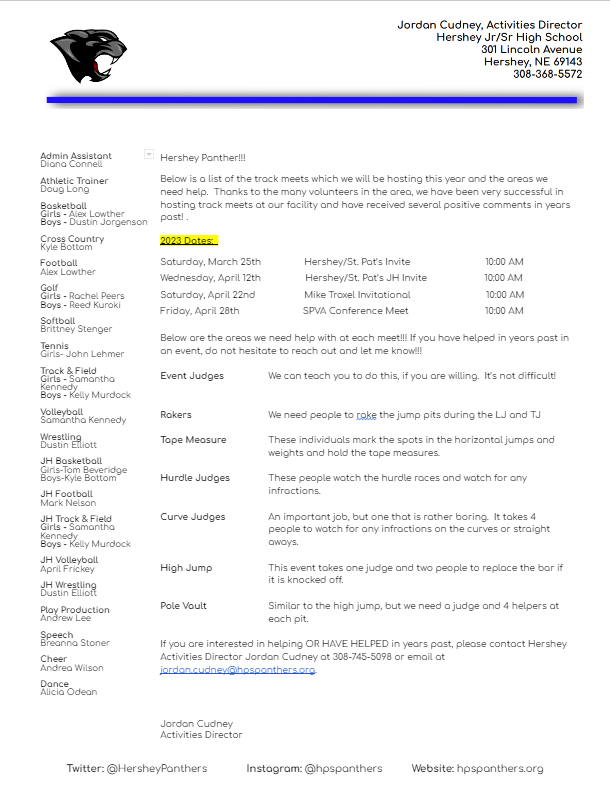 NORTH PLATTE ART SHOW....Hershey Panther Junior, Audrey Shutts, was a place winner at the 2023 North Platte Art Show this past week at the Prairie Arts Center!!! Audrey placed 2nd in the Black and White Drawing Division at the event. Congratulations to Audrey and Mrs. Stenger on this great accomplishment!!! #IMPACT #PANTHERMOJO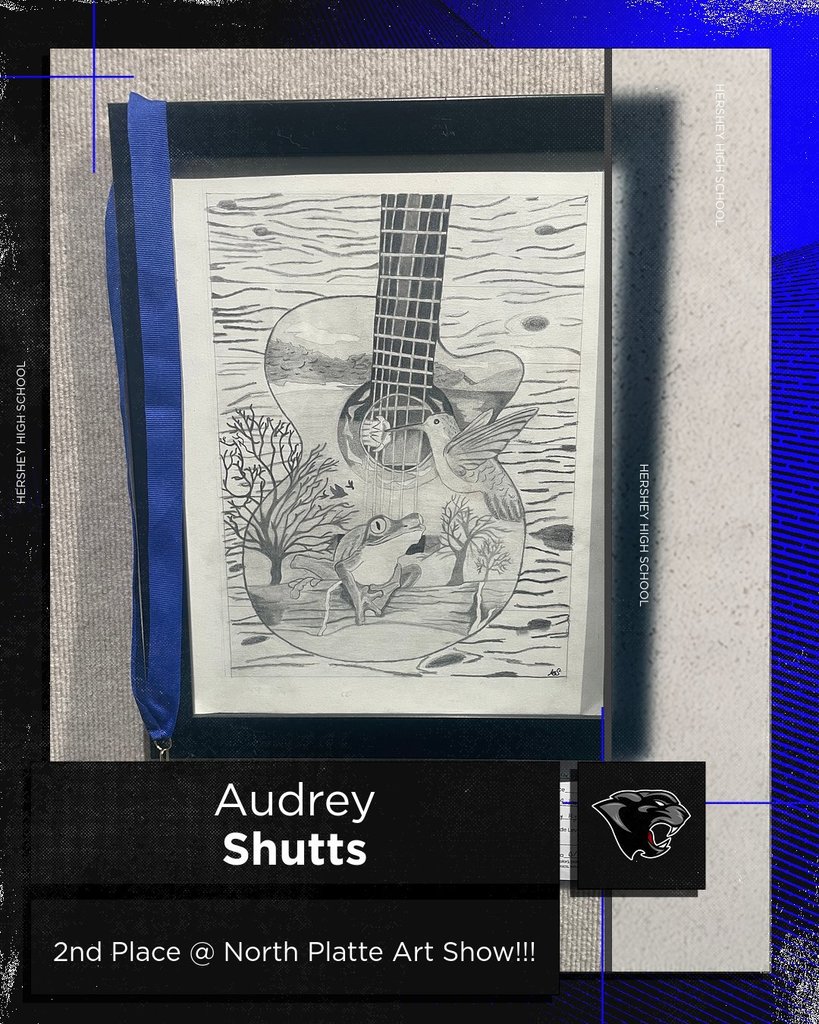 Panthers Activities Report 3.13.23 to 3.19.23 (NSAA Week # 37) Link: bit.ly/422m6Gg SPRING SPORTS NEARING COMPETITION WEEK....Consistent Action Leads to Success!!! #PANTHERMOJO #IMPACT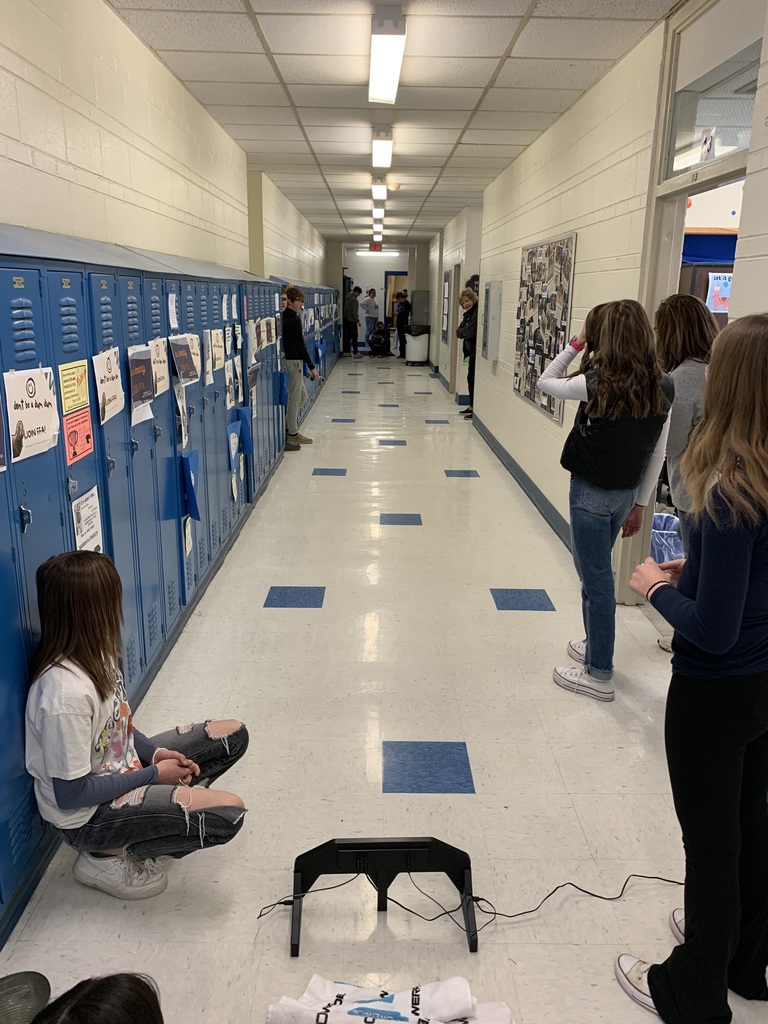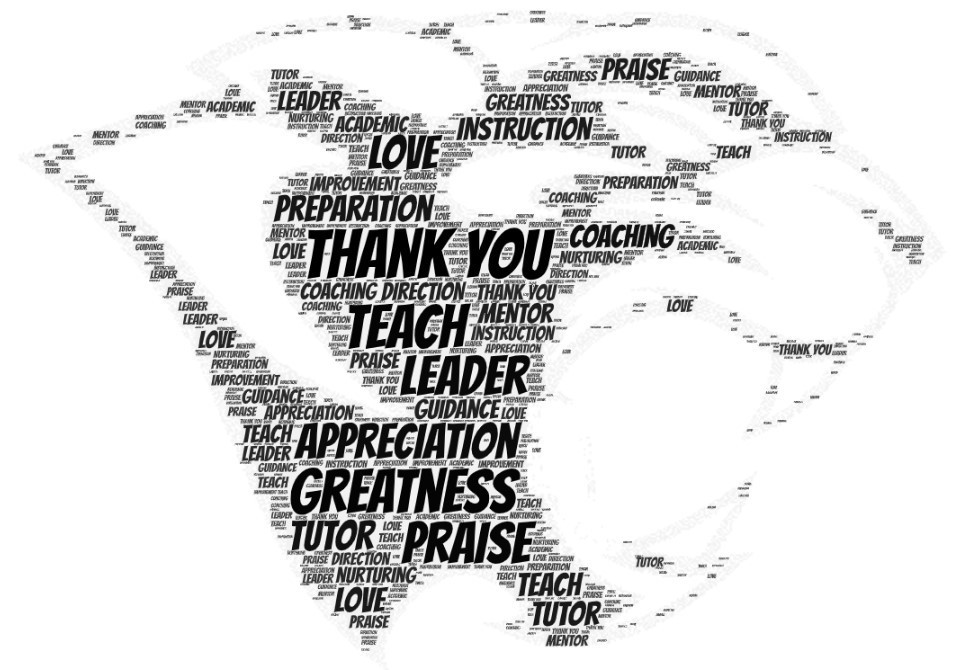 INFORMATION NEEDED: Hershey Public Schools is in need of any information relating to the THEFT of 2 rounded (fan) backboards that were taken from outside the SOUTH BUS DOORS the night of Monday February 27th and Tuesday February 28th. Any information that you could provide would be greatly appreciated and rewarded. Please contact Hershey AD Jordan Cudney at
jordan.cudney@hpspanthers.org
with any information you may have.
LET'S RACE!!!! Mr. Winchester's Explore STS class was racing C02 drag cars this morning to conclude their unit where they designed and created CO2 drag racing cars. It was great to see the students cheering each other on and the excitement at the end of a race!!! #IMPACT
Mr. Anderson's 7th Grade Science class was able to take part in some clam dissection's yesterday in class!!! Great hands on opportunity for our students to learn about the aquatic world and some of its inhabitant's!!! #IMPACT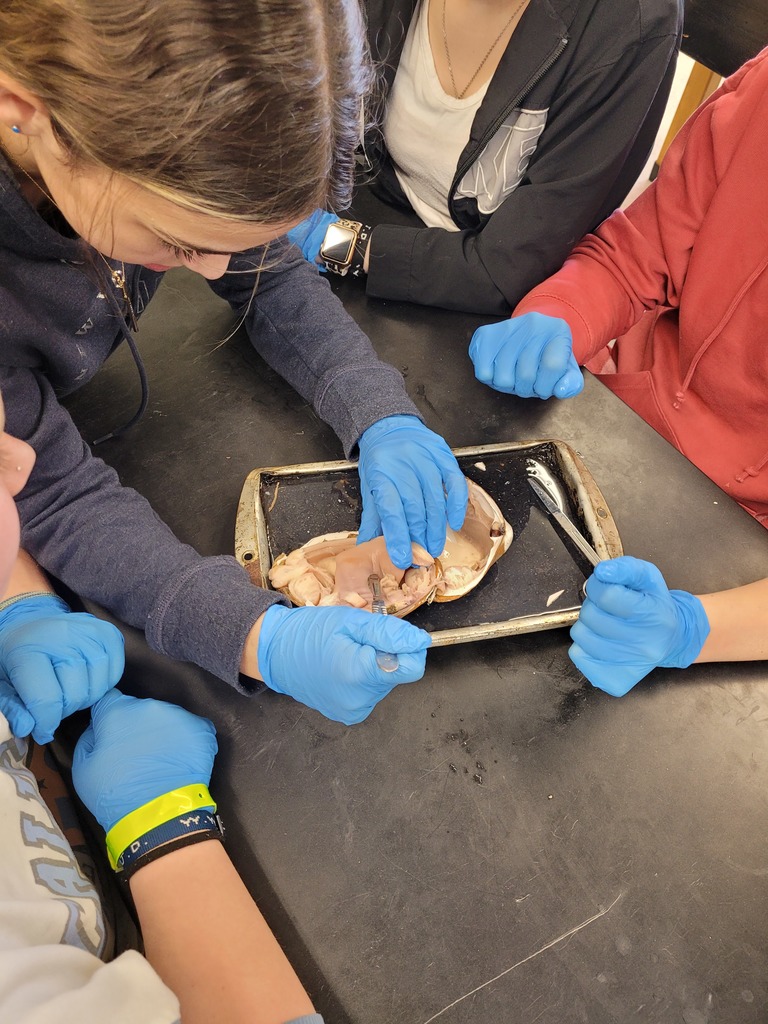 Panthers Activities Report 3.6.23 to 3.12.23 (NSAA Week # 36) Link: bit.ly/3kLQ2pi SPRING SPORTS HAVE STARTED....Readiness for Responsibility Panthers!!! #PANTHERMOJO #IMPACT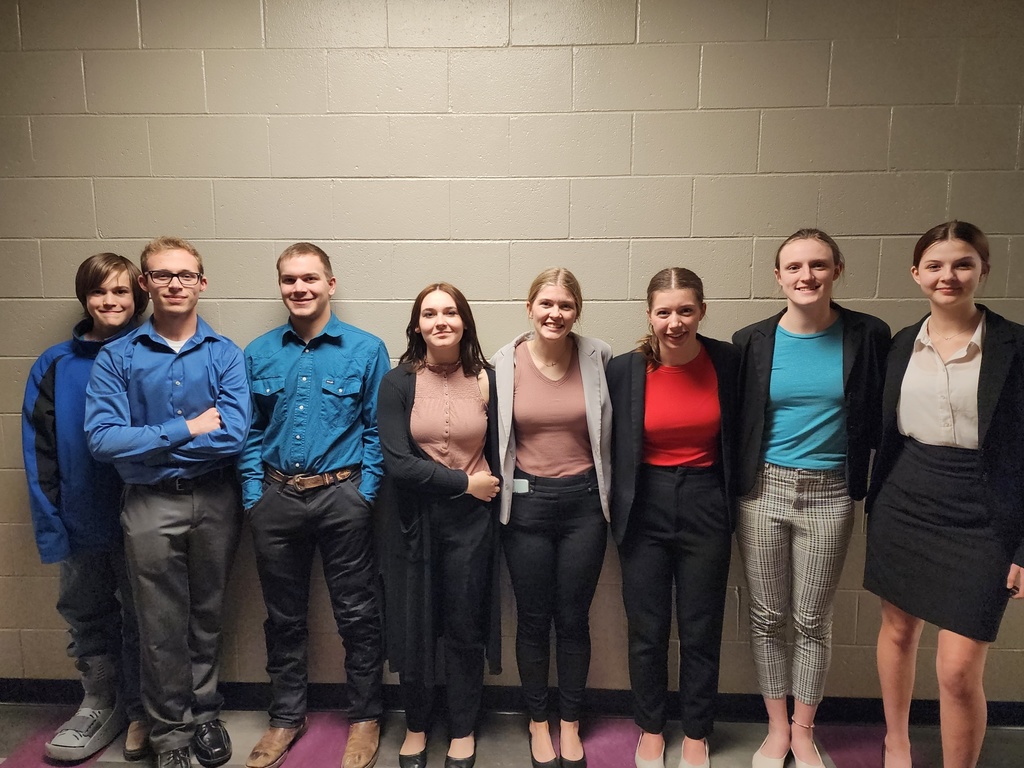 SPEECH DISTRICT RESULTS: The Panther Speech team had a DAY at the C1-6 District Meet yesterday in Bridgeport!!! Here are the results for Hershey - Brandy Bode - Persuasive (1st-SQ) Entertainment (2nd-SQ) Katie Abbott-Humorous (5th) Lilian Fuchser - Extemp (5th) Informative (6th) Katie Abbott & Aubrie Zogg-Martino - Duet (1st-SQ). Congrats to Brandy, Katie, and Aubrie on qualifying for the C1 NSAA State Meet on March 16th at Kearney High School!!! #IMPACT #PANTHERMOJO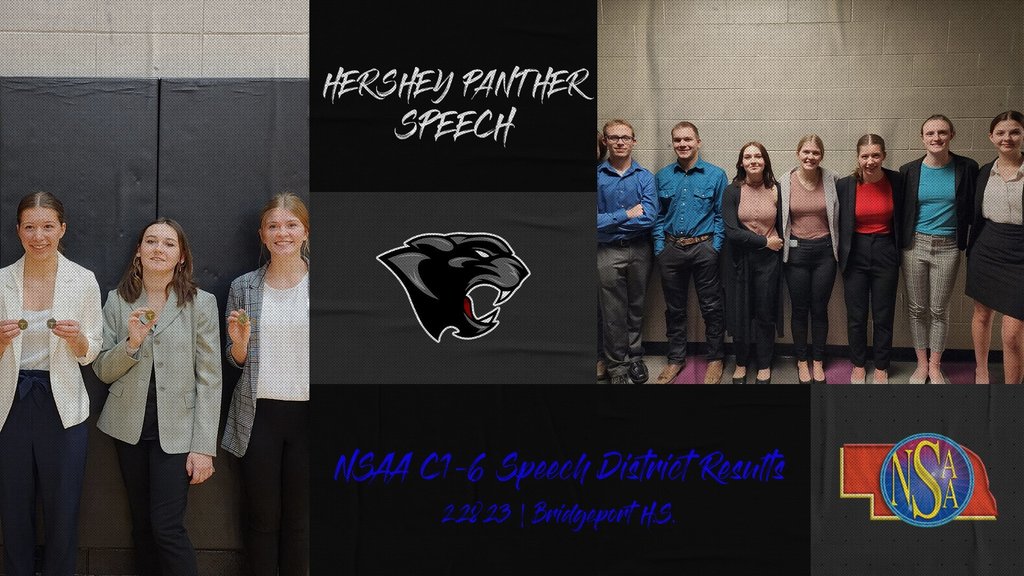 SPEECH DISTRICTS!!! Your Hershey Panther Speech team is heading to Bridgeport High School to take part in the NSAA C1-6 Speech Districts TODAY!!! Panthers, its time to put your hard work on display and punch your ticket to the Class C1 State Championships!!! #IMPACT #PANTHERMOJO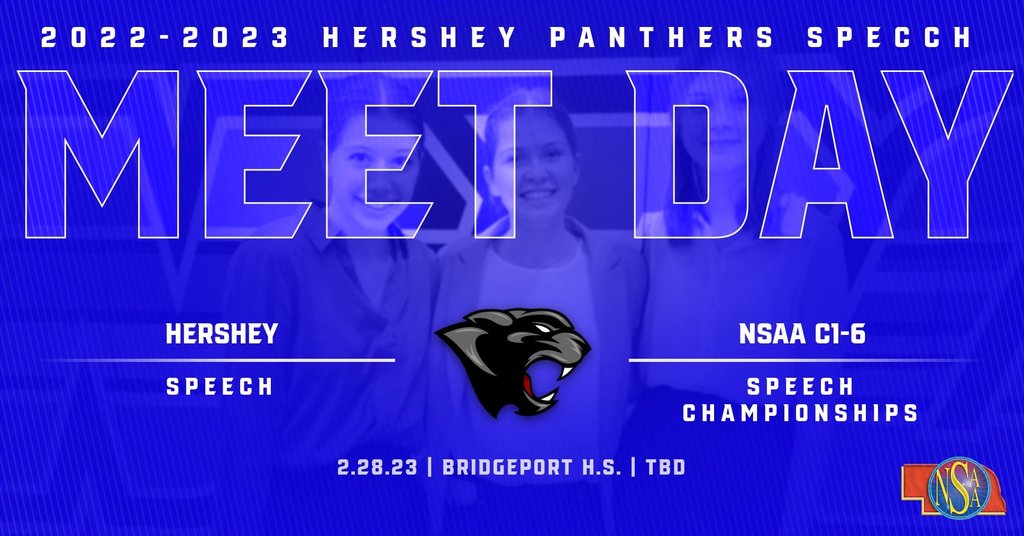 C2 DISTRICT FINAL!!! YOUR Panthers Basketball team will travel to Amherst to take on the Broncos in a C2 DISTRICT FINAL TONIGHT!! Game will tip at 6:30 CST & the action will be livestreamed on the Amherst Broncos YouTube Channel!! Let's punch your ticket to state boys!!! #IMPACT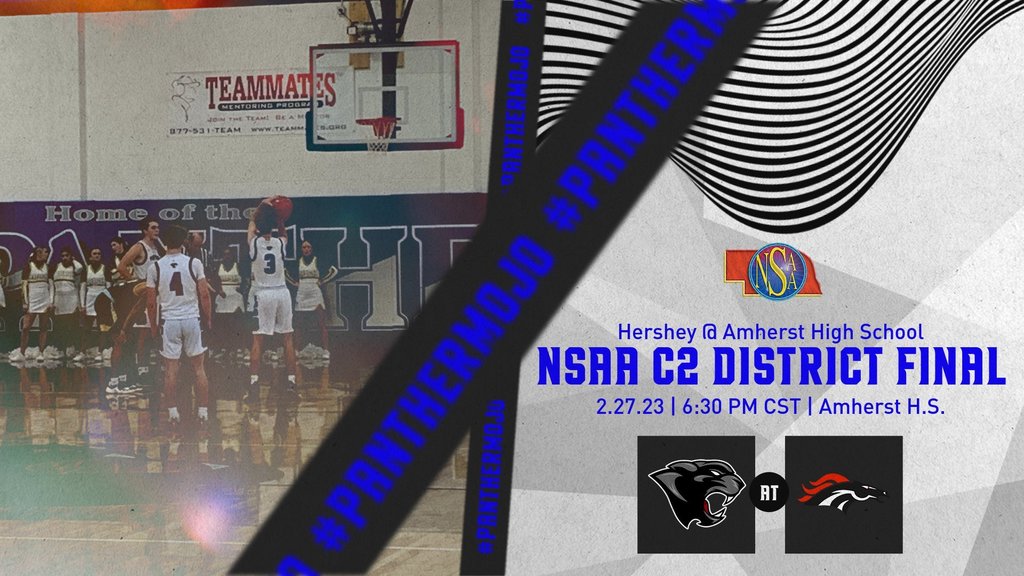 SAVE THE DATE...The Spring Sports Parents Meeting will be held next Tuesday, February 28th in the Hershey High School Main Gym starting at 6:45 PM (**Will Follow the PK-K Meeting**). There will be a large group meeting to start, with individual team meetings to follow. #IMPACT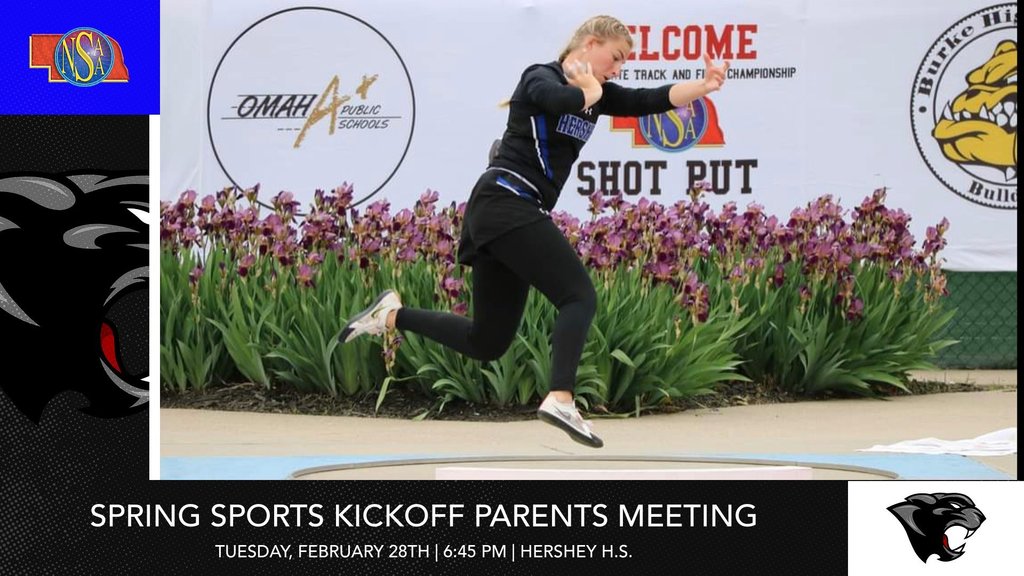 All athletes interested in going out for a SPRING sport...You must have the needed items turned in BEFORE you practice starting on Monday, February 27th. Be proactive and get these items taken care of before practice starts!!! #IMPACT #PANTHERMOJO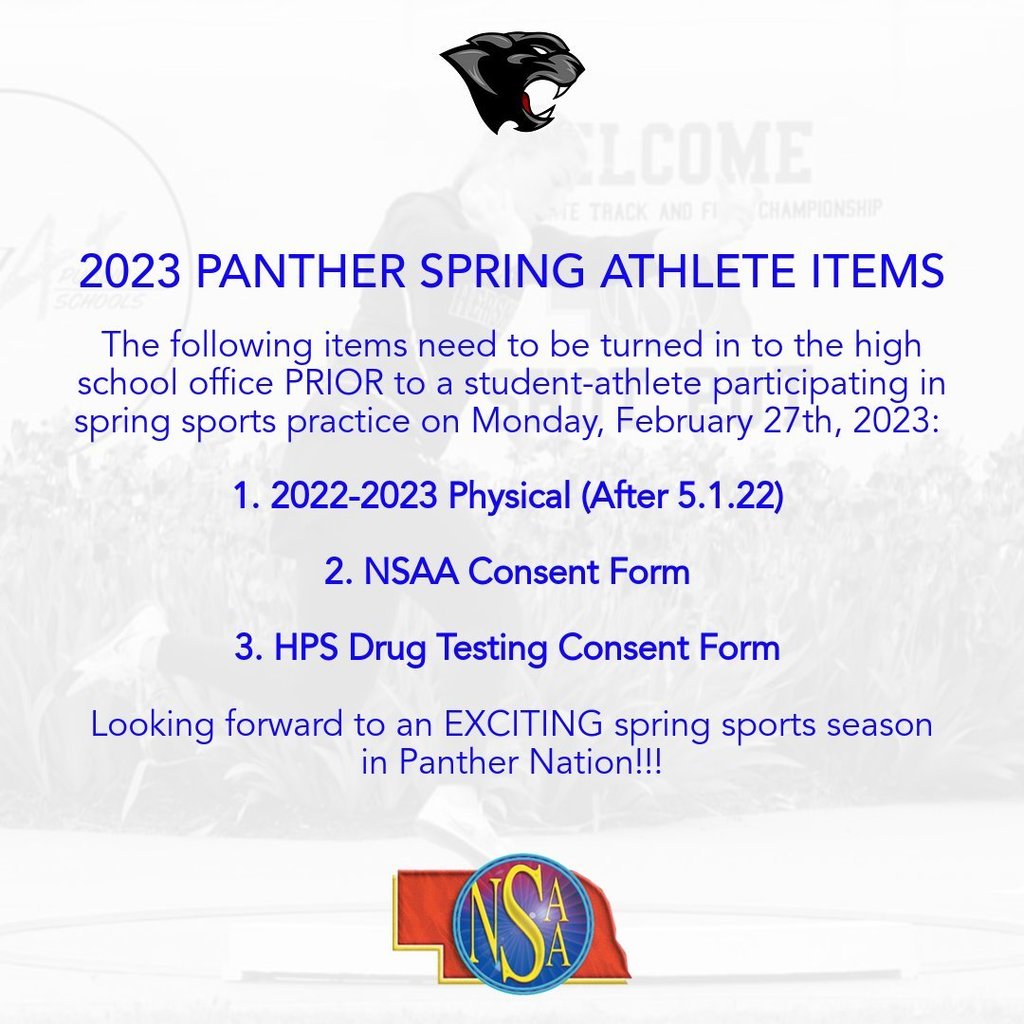 Panthers Activities Report 2.27.23 to 3.5.23 (NSAA Week # 35) Link: bit.ly/3xRQYeI The PAYOFF is in the PROCESS.....KEEP WORKING HARD PANTHERS!!! #PANTHERMOJO #IMPACT