Hershey wins set 4 over Chase County 25-22! Hershey wins game 3-1! Home win for the seniors. On to districts for the Panthers! #GoPanthers

Hershey wins 3rd set 25-19 over Chase County. Leading game 2-1! #GoPanthers

Hershey loses set 2 to Chase County 25-18. Game tied 1-1!

Hershey wins set 1 over Chase County 25-12! #GoPanthers

Hershey reserve volleyball wins in 2 sets over Chase County! #GoPanthers



Temperatures will continue to drop and it is important that your child comes to school prepared for the appropriate conditions. Please remember that our students go outside year-round, and now is the time to begin bringing winter jackets, gloves, and hats for recess time. Please be advised that we will adhere to the following "real feel" temperatures when it comes to recess attire: Below 0° – inside recess for all students Below 40° – students are required to wear a coat Below 60° – students are required to wear pants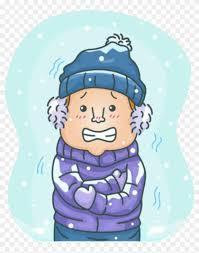 Parents & Guardians, PK-6 pictures have arrived! Please look for these in your child(ren)'s backpack tonight (10/19). Those of you who ordered a group or classroom photo, these are not finished yet and will be arriving at a later date. Thank-you!

🏐 It's GAMEDAY! Jr. High Volleyball Hershey vs Broken Bow 📍Hershey ⏰ 4:30 PM #hpspanthers

The junior varsity and reserve games tonight at NP St. Pats are cancelled due to St Pats having low numbers on their volleyball team.

Hershey volleyball takes 3rd place in SPVA. #GoPanthers #SPVA

Hershey volleyball beats Perkins County in the first set 25-21! #GoPanthers #SPVA

Hershey loses set 3 to Chase County. 25-19. Will play for 3rd in SPVA. #SPVA

Hershey volleyball wins set 2 over Chase County 25-21! Game tied 1-1. #GoPanthers #SPVA

Hershey volleyball loses set 1 to Chase County 25-23. #SPVA

End of Game NPSP 52 Hershey 13 #hpspanthers #nebpreps

5:07 4Q Hoelscher 3 yd run! NPSP 52 Hershey 13

End of 3Q NPSP 52 Hershey 7

7:31 3Q NPSP 51 Hershey 7