Hershey's Student Council members sponsored a canned food drive within the district this holiday season. The classes competed against each other to see who could earn the most points through canned food donation. Together, the student body and Student Council surpassed their school-wide goal of 3,000 points!
4th grade and 11th grade students won the class competitions by earning the most points in donations and received the opportunity to decorate teacher and administrator beards at a whole school pep rally on the last day of school.

Mr. Steinbeck, Mr. Winchester, Mr. Phoenix, and Mr. Brittenham, along with senior Jace Zahl, graciously volunteered their beards/mustaches for a holiday makeover, and the students had a blast painting and bedazzling. Thank you to these amazing staff and student members!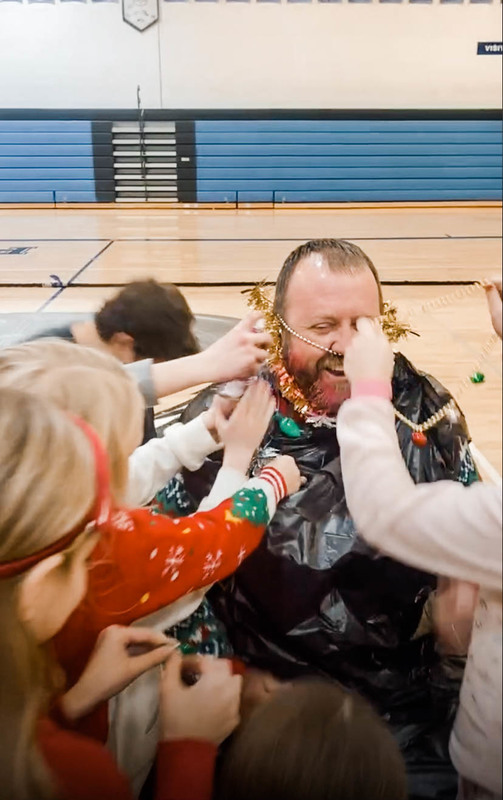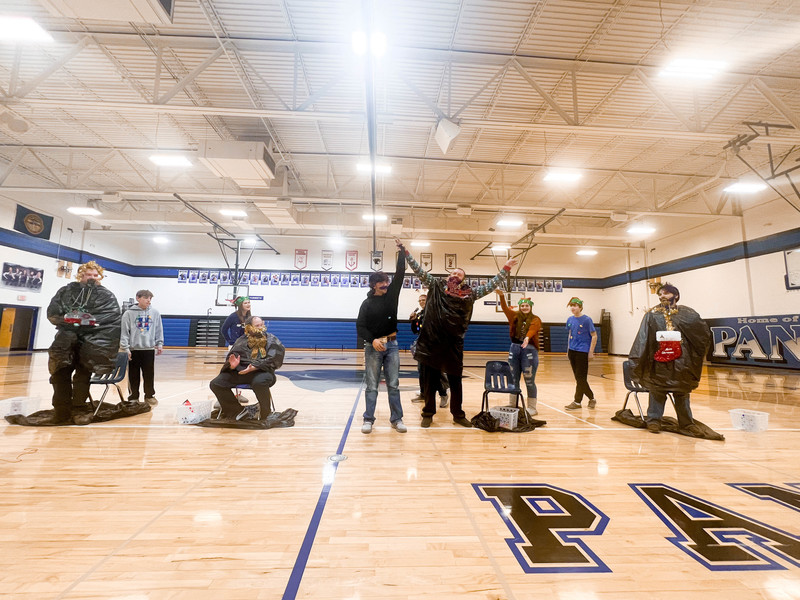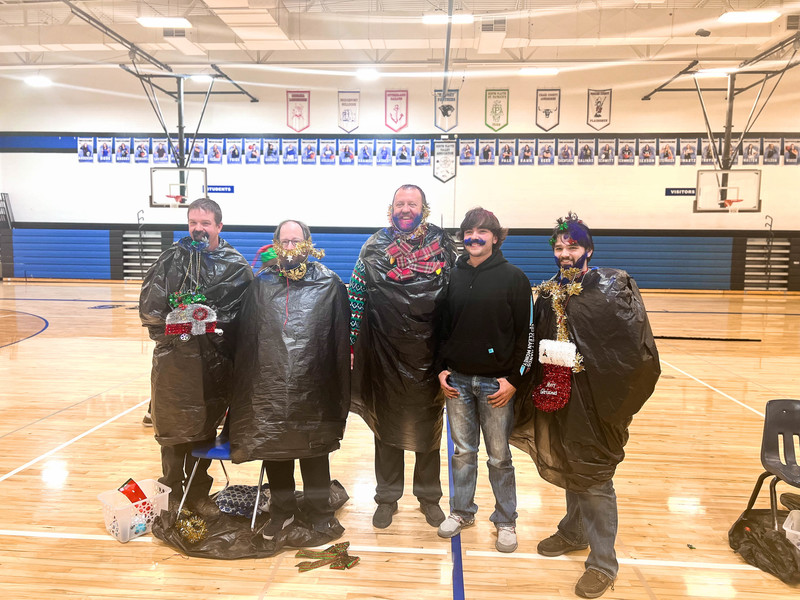 Following the beard decorating, students and staff members participated in a tug-of-war competition. The perfect way to end semester break.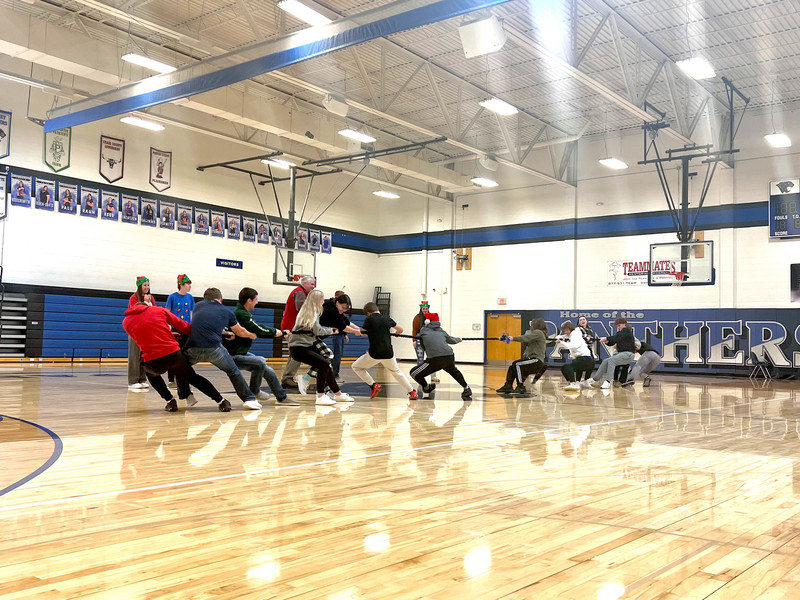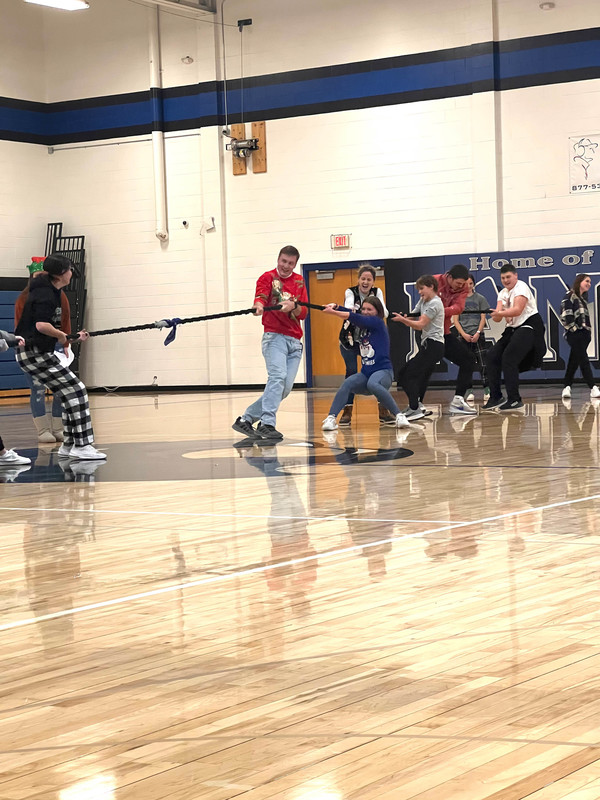 Thank you to all who took part in making STUCO's canned food drive a success, and to all who participated in the pep-rally.

Have a wonderful winter break!